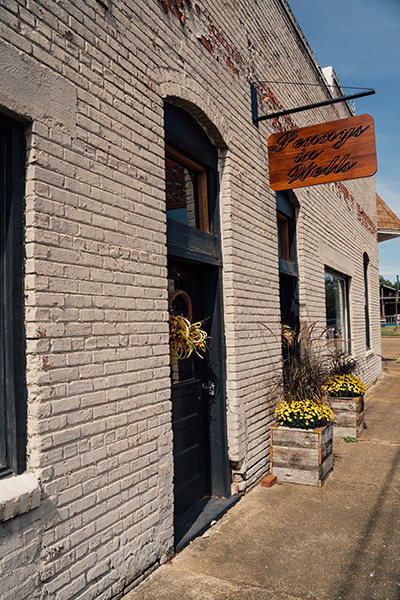 The Louisville/Noxapater Main Street Association, a program within the Winston County Economic Development Partnership, seeks to maximize the potential of the two communities' historic downtown areas as economic and cultural assets.
The local Main Street Association works with the support of the statewide Mississippi Main Street Association, a program of the National Trust for Historic Preservation and the Mississippi Development Authority. The statewide program provides information and services to help communities achieve their goals for downtown development and revitalization.
In Louisville, the Main Street Association has engaged in beautification projects such as:
hanging new flower pots
installing new benches
installing signs
installing a new mural incorporating metal trees that highlights the importance of the metal industry to the community.